The Troops gave me the name "Desert Angel"- out of the desert comes a box from someone they don't even know…
It must be an angel… It must be "The Desert Angel".
---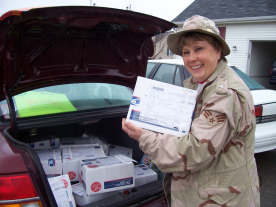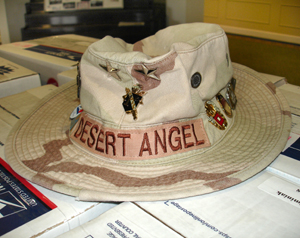 My name is Louise.
I, with the help of a very special (and always growing!) group of kind-hearted Americans mail "Miracle Boxes," to our Troops serving overseas. These are care packages that contain a variety of needed items, as well as words of encouragement, hope and love.
We also add extra items to share and pass out the native people of the countries that our Troops are stationed in, and throwing in some "fun stuff" or school supplies to give to the children.
In other words we show our Troops they
are not forgotten in deeds, not just words.
Changing our world,
one box at a time…
Making a Difference,
one box at a time!
---
"And of some have compassion, making a difference…"
Jude 1:22
---
SUPPLY DONATION DROP-OFF STATIONS